20 December 2016
How to go LARPing in Russia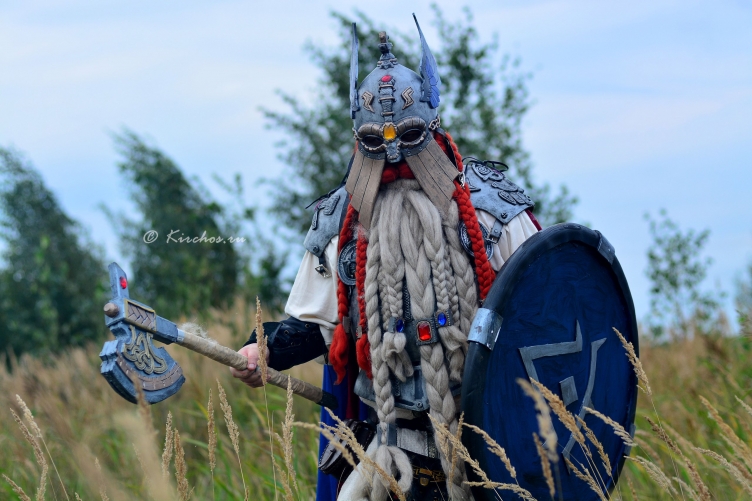 Having seen some picturesque photos from WH 2016 (based on Warhammer Fantasy setting) in the Moscow Region, many of you got struck with the idea: why not go to a Russian LARP-game next year? No, we are not here to dissuade you. But a step-by-step guide on how to realize this quest would be useful to read, wouldn't it? It's written by Russians, the web-portal on live gaming "Quest Adviser" and the master team "Kraft".
The next WH 2017. The Forest of Gloom is taking place on August, 23-26. So there is enough time for planning and getting ready. We need hardly mention that going to a LARP event in Russia is not similar to travelling within the borders of the European Union or across the USA. There is a number of things that need to be thoroughly cared for in advanced. Let's go through the list.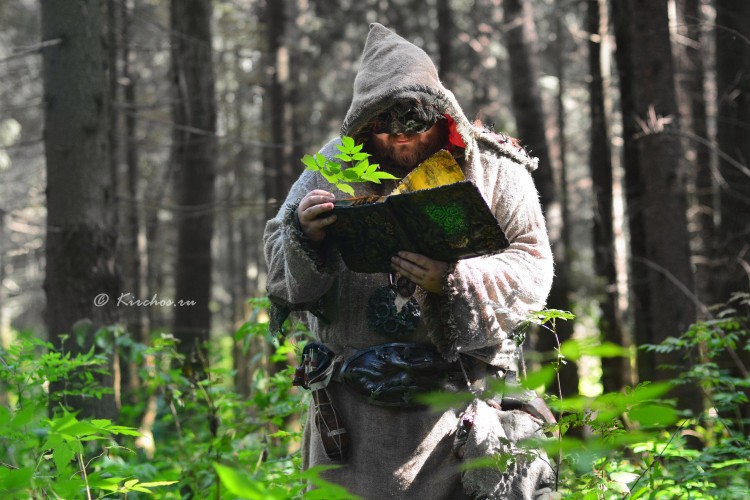 Registering for the game
You can register for the game on the web-site, but currently there is only Russian language version. That's why we recommend you to send an e-mail to This email address is being protected from spambots. You need JavaScript enabled to view it..
When writing a letter to MT don't forget to include the following:
Your first and last name;
Date of birth;
Your country;
The desired character, race, nationality;
The name of your PC;
If you register the whole team, let MT know the approximate number of players.
Do you need assistance in obtaining a visa?
Do you need assistance in getting from Moscow to the game site?
Are you planning to rent any camping equipment, e.g. a tent or a sleeping bag?
MT is able to provide meals during the game. Do you want to order it?
It will be perfect if you send a photo of your suit and LARP-weapons, but it is not a must.
After receiving your e-mail MT will contact you to discuss the role and your arrival. Having cleared up all the issues you pay the participation fee of $30. The fee will increase closer to the game. At the game site it will be $50.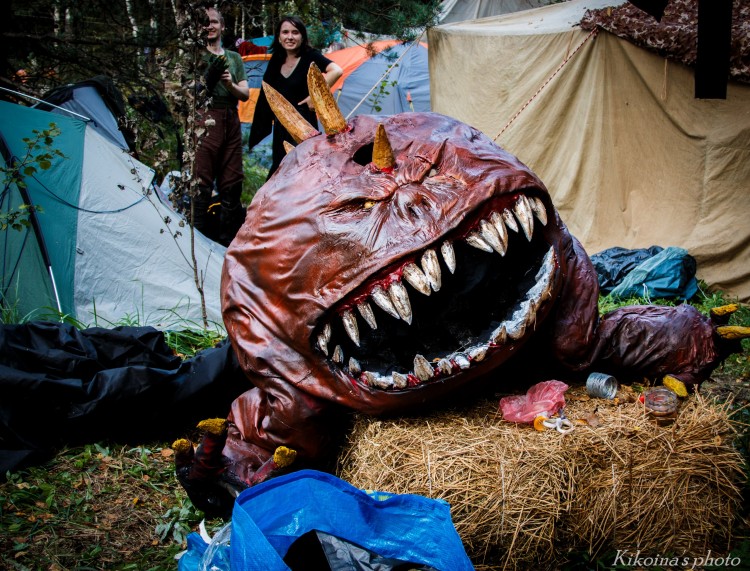 Russian Visa
You can't (legally) cross the Russian border without a visa. See the official site of the Embassy. If you are a USA-resident the only way is to apply to the Russian Visa Center. Follow the instructions of the web-site but pay attention to the following:
The first thing you need is an invitation (aka visa support letter). Usually a hotel issues it but if you are not going to stay in a hotel you should find a tourist agency which can make it (Russian one is cheaper, the invitation costs around $30, here is an example of a company that you can use http://www.visa-russian.ru/index_eng.php). Make sure that the hotel or travel agency register your visa once you arrive.
According to some forum discussions the terms of issuing a visa can be very long, much longer than a month. Start the procedure in advance to make sure you get a visa before your flight!
The procedure of obtaining a visa is common for the USA and Europe. The steps are:
Find the organization that is authorized to issue Russian visas.
Prepare all the documents required including Visa Application and Invitation.
Send them to the organization.
Get your visa.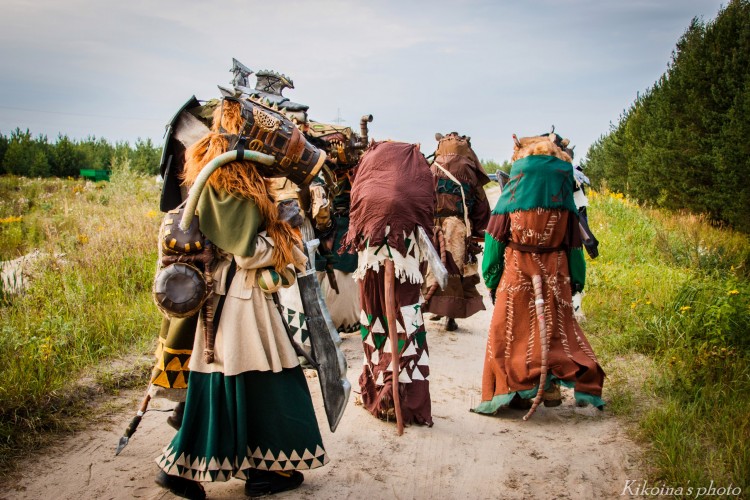 Luggage and customs restrictions
When packing for your flight (or train) to Moscow look through the list of luggage restrictions. If you are travelling with Aeroflot, here are two useful links:
Don't forget about alcohol and tobacco limitations when passing Federal Customs.
Money and transport
It's useful to have some cash (rubles) when you arrive to Russia. Smaller shops or some cafes might not accept credit cards. Not all taxis are equipped with POS terminals. However, ATM machines can be found all over the city: in hotels, supermarkets, metro stations, next to banks etc. You can easily exchange dollars or euros in any bank or currency exchange office. But if you drive a few miles away from Moscow, your credit or debit cards equal to a useless piece of plastic. So, exchange your currency in advance!
Some foreigners tend to have problems using foreign bankcards as credit card machines in Russia don't accept American Express at all. To be on the safe side, take a Visa or a MasterCard. The more "outdated" your way of payment is, the better. Don't rely on PayPass or Apple Pay, that won't work at most POS terminals.
Use a mobile app to order a taxi. It will help you save both money and time. Check out Uber or Gett apps. If you are not using mobile apps, it's better to order a taxi by phone, online or at the hotel so that you know the price in advance. Attention!!! Avoid taking a taxi at the airport (at the exit gate you will see a number of people offering taxi service), as these drivers generally wait for taking advantage of foreigners and the price is up to 7-8 times higher than it has to be! Also note that driving from any airport to the city center costs about 1600 RUB ($25).
You can use Aeroexpress train to get to the city centre from any Moscow airport. It's also an affordable way to get from or to any airport. Tickets (450 RUB ($8)) can be purchased at ticket vending machines located at airports and train stations. If you want to take a chance to explore famous "Moscow underground", use metro to move around the city. The price is 50 RUB (less than $1), but a lot of signs are only in Russian. Mind that you can pay a passenger fare with a card in the metro, but not in a bus.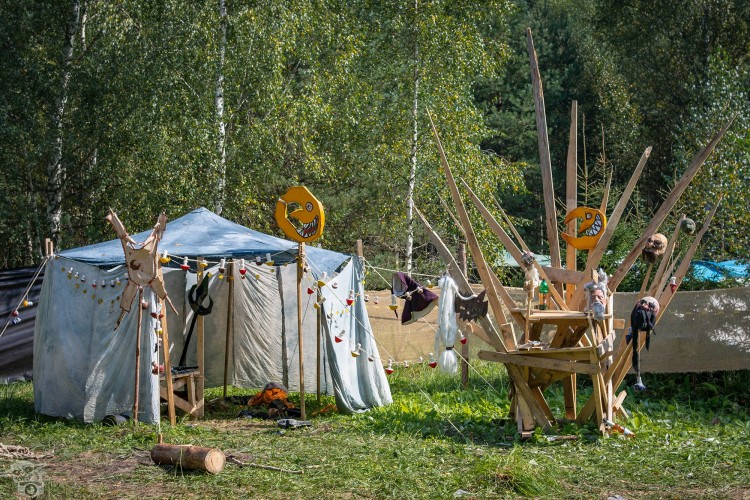 Where to buy camping equipment
You can rent a tent and a sleeping bag in a specialized shop, which is a partner of the game (ask MT for it) or buy equipment in one of the following sporting goods stores, e.g. Decathlon or Sportmaster. Even if you are travelling in late summer (the end of August is nearly autumn), don't underestimate changeable Moscow weather. Take something to keep you warm in case of sudden change of weather. Autumn is usually pretty cold and wet, so don't forget an umbrella, scarves, gloves and headwear.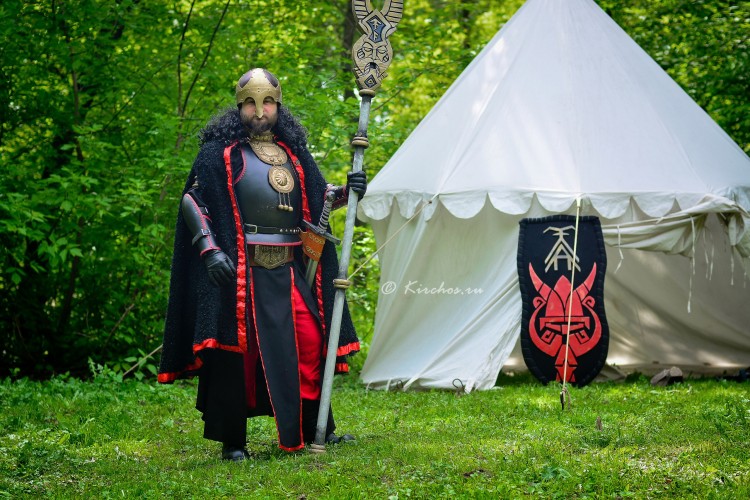 Getting to the place
Time to face the next challenge — to get to the game site in the Moscow Region. Quest Adviser recommends to avoid using public transport and take a taxi to Derevnya Kuznetsy (Kuznetsy Village) right from the airport or from your hotel. The approximate distance from Sheremetyevo airport will be 140 km and the trip will cost 2000-3000 RUB ($30-50). The trip from the center of Moscow will come at around 1700 RUB ($28). Another option: MT is able to transfer you, if you are travelling as a group of players. In any case the masters will assist you!

More detailed instructions of how to get to WH 2017 will be published later on the official web-site.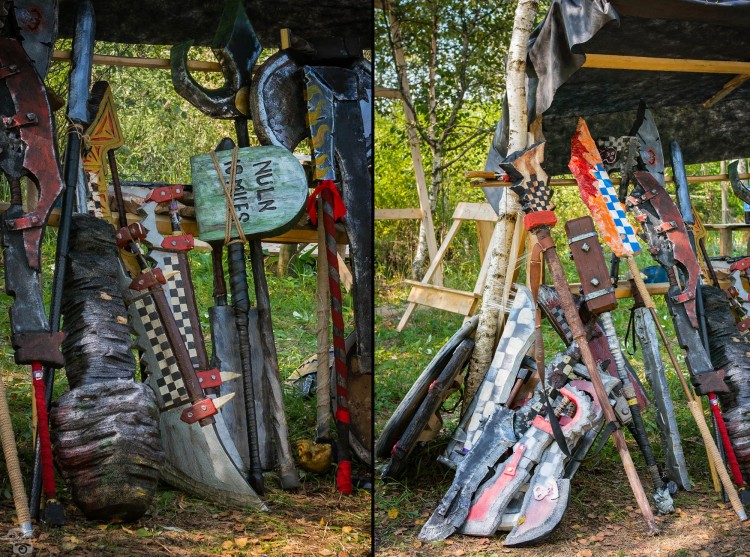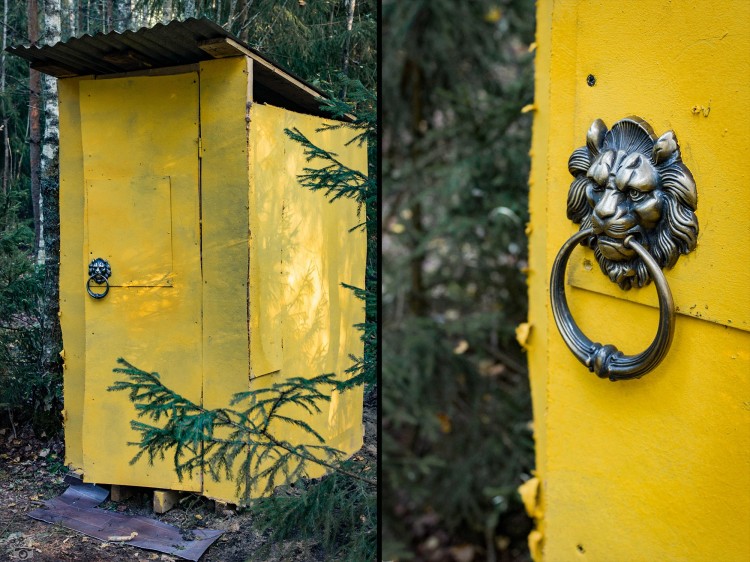 Location and living conditions
In Russia there are not so many castles and fortresses as in Europe, but fortunately there are thousands and hundreds kilometres of free forests surrounding inhabited areas. Players use tents for sleeping, live without stationary toilets, and use wood to build in-game props. There is a pond suitable for swimming, and a shower for an extra charge of 200 RUB.
Open fire in the woods is prohibited. Making fire is only allowed when you use flame bowls that do not have direct contact with the ground to avoid burning it. You can ask MT for them.
GMs bring to the game site some tanks with drinking water which needs to be boiled before drinking. Also you can buy drinking water in bottles at the game site.
You can live in in-character area and out-of-character area as well. In the first case you need a larp tent which you can rent. In the second case a usual igloo tent for sleeping is enough. There is no IT or OT. However playing in the out-of-character area is forbidden.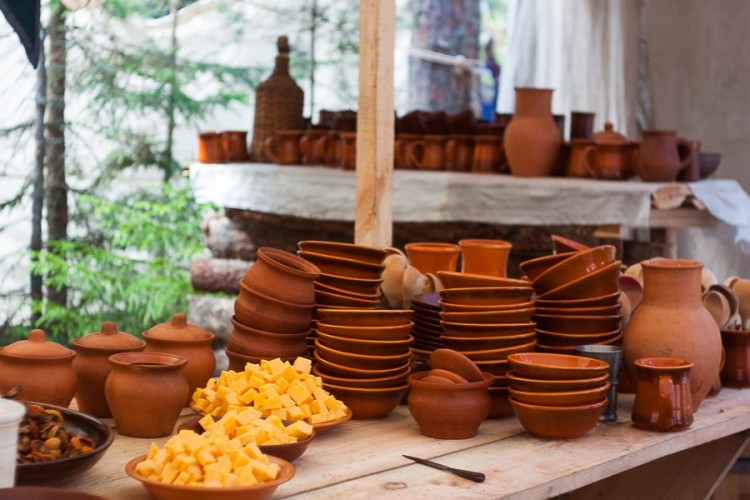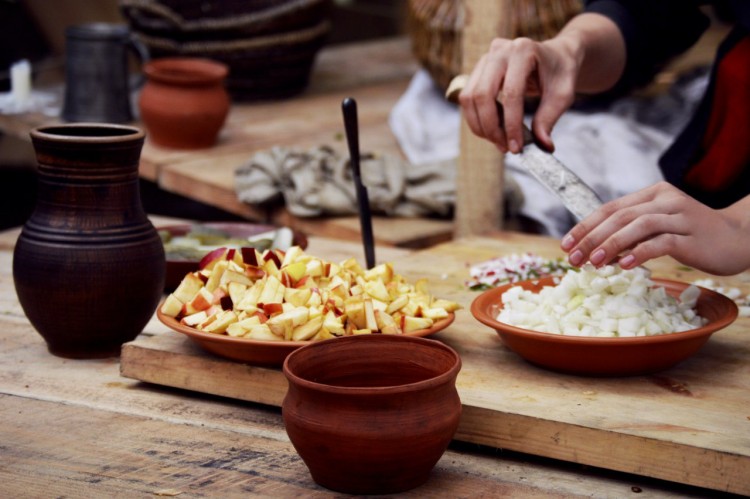 Eating
The food is not included. There are 2 options:
1. Players can take care about food by themselves.
2. To order meals in the taverns located at the game site for an extra charge ($15-25 for 3 meals a day)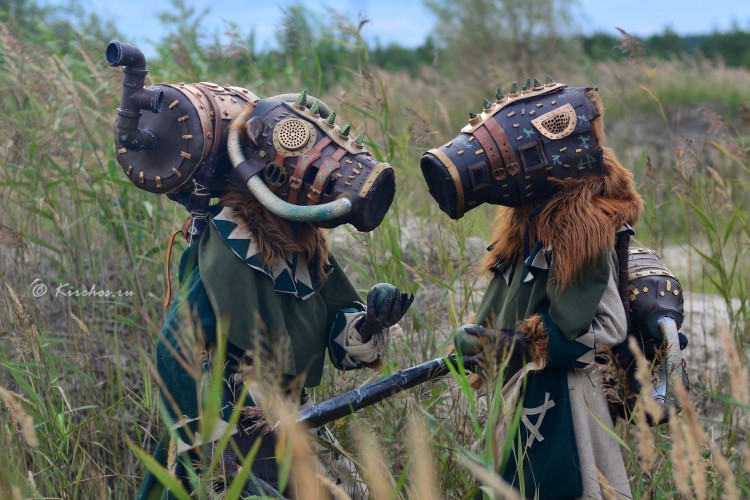 Communication
The first cultural difference that you will notice is that Russians seem to be less friendly. In public, Russians are very reserved, but in private we are open-hearted and ready to give a helping hand! You should be aware of such peculiarities in order not to misinterpret people around you. Though a lot of Russian players understand elementary English, you will have a NPC-interpreter to ease communication with others.
Learning a few words of Russian will help prepare you for your trip:
Hello – Privet
Good bye – Poka
My name is – Menya zovut
No – Net
Yes – Da
I love this! – Obojayu eto
It's a pleasure to meet you – priyatno poznakomitsya
This meal is delicious – ochen' vkusno
How much – Skolko
This is too much – Dorogo
Thank you – Spasibo
See you – Do vstrechi
You are welcome! Quest Adviser hopes you enjoy the game!
If you haven't watched the last video of WH 2017. The Forest of Gloom yet, here it is